All rental companies should have a good selection of inflatable water slides from which clients can choose. They are a great add on to any birthday party or special event because they keep kids entertained for hours. High quality and durable inflatable water slides can be purchased by rental companies to keep in inventory and bring joy to families.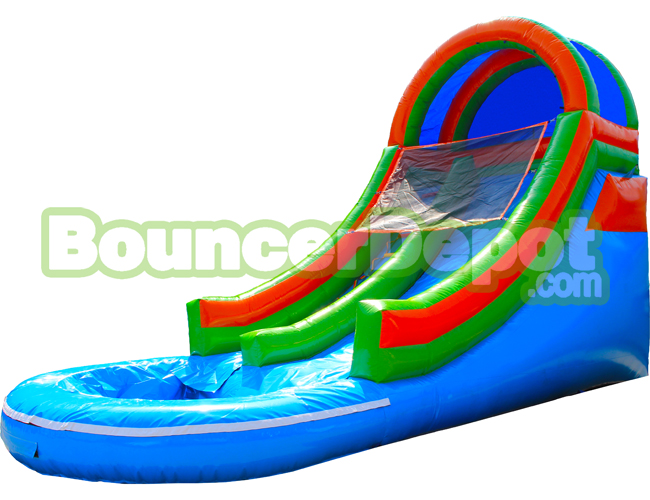 The first model you should have in your product catalog is the 16 Feet Front Load Inflatable Water Slide. It is perfect for small kids because it has side wall high enough to keep them safely on the slide and a barrier in the middle so they don't crash into one another. The colorful water slide will keep kids entertained for as long as parents need the break.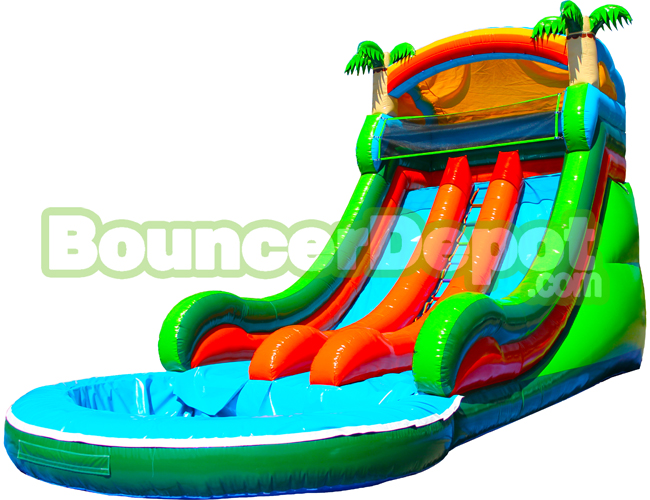 Next, the 18 Feet Front Load Double Lane Water Slide is perfect for an afternoon of fun. The lanes are wide enough for kids of all ages and it has a large pool at the bottom which is perfect for keeping cool on hot summer days. This model is great for parties and summer camps where kids can enjoy sliding into the big pool in the summer sun.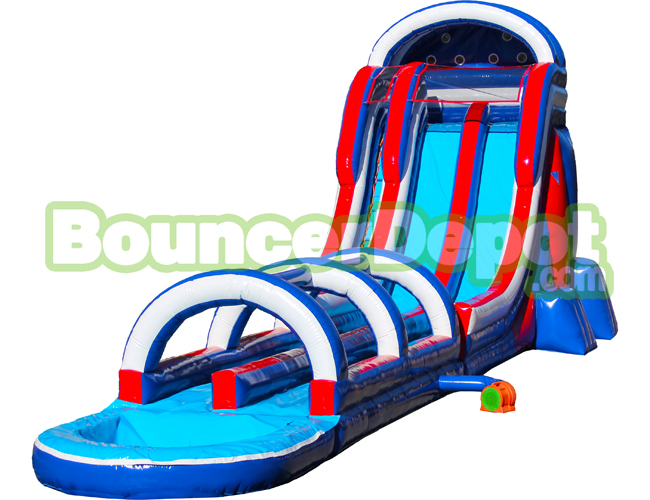 The water slide that will knock your client's socks off is the 22 Foot Double Lane American Slide. Impress your neighbors at the next block party with this huge slide. Standing 22 feet in the air, this slide takes America's 'go big or go home' attitude seriously. Two slides will bring your straight into the wide pool at the bottom in true patriotic fashion.
With a plethora of rental companies out there to choose from, it is critical to the success of your company to fulfill not only the basic needs of a potential client but go above and beyond to separate yourself from the competition. The internet can be helpful to clients in choosing the right rental company so the more outstanding reviews you have, the more you will stand out.
Service is paramount for any company but especially rental companies. Your entire business is based on delivering top notch customer service and a few ways you can achieve this is being timely in responding to calls and emails within 24-48 hours. The wider variety of products you offer potential clients is also part of the service package, as well as set up and break down efficiency.
Another factor that is just as important is the quality of your product. Delivering clean, reliable water slides for your clients is not only expected but a basic that every rental company should meet. Sometimes wear and tear can happen, especially on items for kids birthday parties as children can beat on equipment.
Owning and operating a rental company requires the ability to provide excellent service and products to your clients. Making service, quality and variety of products your main focus will help you be successful in your endeavors. Choose Bouncer Depot to help provide high quality, durable inflatable water slides that you can put in your inventory with confidence.