You've probably heard of a shooting range, and you may have participated in archery with a bow and arrow at a summer camp.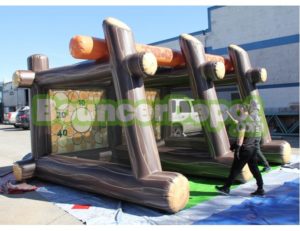 Yet, have you ever had the opportunity to experience the rush of axe throwing? It's often categorized in the same way as shooting ranges and archery, but fewer people have ever had the opportunity to try it.
It's often marketed for birthday parties, company retreats, and bachelor parties despite the fact that a lot of people worry about its safety. With our new inflatable axe throwing game, you don't have to worry about any of that! Keep reading for why inflatable axe throwing will be a perfect and safe party addition.