When throwing a birthday party or celebrating an accomplishment for a child there are a lot of things that you can do to make sure they never forget it, and also make sure that they have fun with all their friends. One of the greatest things to come out in recent years is the amazing bounce house. This option is an inflatable option that is shaped in a variety of different ways and can have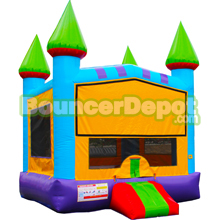 children as well as some adults bouncing in a very safe environment. There are several ways to get one of these, the most common of course is renting, but for the price of a rental, you can simply buy one and enjoy the greatness. Consider the following 3 reasons why it's important to go with a bounce house manufacturer instead of just a rental.
Saving Money – In these hard economic times, it can be so much easier to save money in the long term by investing in ownership rather than the rental. Not only that, you can reuse the equipment for yourself or lend it to a friend or family member without having to waste needless money on rent, which is great for those with financial hardships. There are a great selection of sizes, shapes, and options to choose from when looking at ownership, which is more than can be said about renting.
Your Terms – You don't have to wait for someone to come to your home, inflate the option than having to take it back within a few hours. You decide when to set up and break down the moonwalk, and if children want to keep playing long into the afternoon or evening, you can be their hero by letting them continue to bounce around until they are absolutely tired. You don't need to wait on anyone, you can simply move forward on your own.
Safe and Fun – There is no other safe and fun option in regards to entertainment that can truly say that it's both. When you consider the different party options, you'll realize that the soft and airy bounce house can provide bliss without any injury or problem, all at a low cost.
The reasons above are just a sampling of things to consider when you go ahead with purchasing an inflatable option from a bounce house manufacturer. Once again, it's a matter of price, your terms, and safety, which is always going to trump other options.