It's becoming a lot easier to find party venues these days: you just have to look for a giant unicorn or custom inflatable structure with a unique design and voila, you're set to party all night (or day) long. Bounce houses are becoming more and more visible in parties, concerts, fairs, corporate occasions, and other special events, and there's a very good reason why.
Appeal to All Ages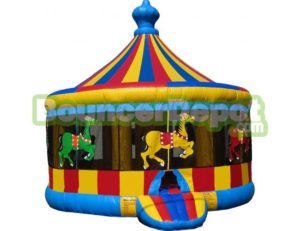 Bounce house for sale has become such a hit the past years because almost everyone wants to have one. Kids would keep requesting their parents to buy these custom inflatable structures for them so they can set it up in the backyard during the weekend and play with their friends. Aside from the kids, adults also find themselves wanting to join and jump in the fun when they see these giant inflatables. They are reminded of how fun their childhood was and jumping around the bounce house allows them to be kids again. Not to mention, all that adrenaline pushes the work-related stress out of their system.
Water slides for sale are also gaining popularity these days because it's like having an inflatable water park. Landing in a pool after all that running and jumping does seem like a good idea, after all.
Stay for a Bit Longer
Bounce houses and water slides entice guests to stay longer at a party. Long queues are expected, but surprisingly, guests are willing to line up and wait for their turn. Of course conversations with their peers are expected while they're in line and the time they spend in the bounce house or water slide is a wee bit shorter than the hours they spend in line but they don't mind at all. They would even ask their other friends to join in the fun and isn't that what parties are all about?
Colors and Designs
These custom inflatable structures come in all sorts of colors and designs so you can easily spot something that goes perfectly well with the theme or concept of the party or event. Some bounce houses from Bouncer Depot come with an obstacle course which makes things even more exciting for the guests. There are princess-themed bounce houses for little girls and cowboy or sporty-themed bounce houses for little boys. The possibilities are, indeed endless!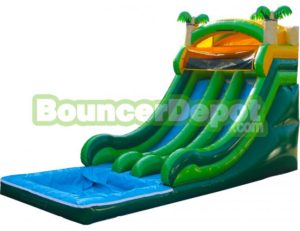 Where to Find Bounce Houses
Fact: it's so easy to find bounce houses these days. The difficult part is, looking for custom inflatable structures that are worthy of your every penny spent. Fortunately, manufacturing companies such as the Bouncer Depot, make it a point to produce bounce houses and water slides that are built to last. The size of the bounce house and space where it will be set up is also something that needs to be considered before making a purchase. A bounce house does cost an arm and a leg, but it's a good investment especially when purchased from Bouncer Depot.