So you have started a bounce house rental business and you want to tell everyone about it. Below are some places that you can advertise your business so that everyone knows about it.
The first thing that you should do is to create a website. This is where you can post pictures of your bounce houses, your prices, and even post some blogs related to birthday parties and other functions during which people use bounce houses.
Once you have created your website, you will want to go to social media and tell everyone about it. A good way to find out how well the advertising on social media works is to create coupon codes for Facebook, Twitter, and other places. This way you can track how many people found your advertisement on social media sites and how effective it was. Use a different code for each site and compare results.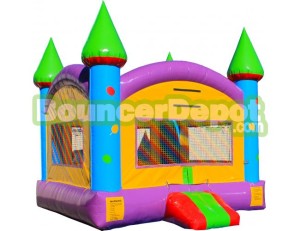 A lot of companies create articles and blogs on exterior sites so that they can establish themselves as experts and advertise their businesses. This type of content can be about bounce houses or picnics, birthday parties, and corporate functions where bounce houses might be used.
Advertise in the newspaper, phone book, and even send out flyers around the neighborhoods offering your services. You can offer discounts to the first 100 customers or so to get the ball rolling. You also can advertise on receipts, community boards, and on paper placemats in restaurants.
There are a lot of ways that you can advertise your bounce house rental business. These are just a few of the ways that you can advertise and get the word out about what you have to offer. Be creative and you'll find opportunities everywhere.