The party was a smashing success! You booked two new clients for future birthday parties, your client and family were thrilled with your theme, set-up and even the cost of it all. Now it is time to break it all down and store your bounce house water slide for the next gig. The key here is to do it properly because the last thing you want is a moldy inflatable water slides.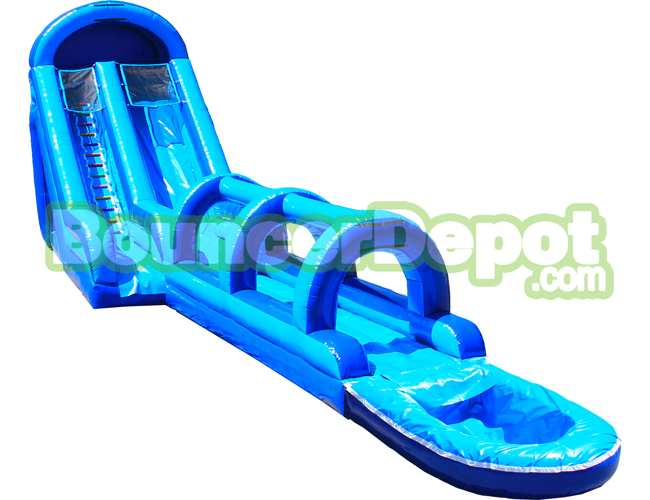 Certainly, you wipe down all your tables and chairs, take your linens to be washed, place decorations in tubs so they are organized for the next event. But what to do with the commercial inflatable water slide? Here are steps to follow so that your water unit will be ready for the next party in tip top shape.
The first step is to detach the water source and if it has a detachable misting unit, take that off as well. This will prevent any accidental punctures of your waterslide when you roll it up. Keep the blower running though, as the air pressure helps get the water out.